Darrick Lam, MSW, MBA
Chief Executive Officer
Darrick is responsible for the overall administration, management of programs and fiscal matters of ACC Senior Services. He also represents ACC Senior Services which serves as the Managing Agent of Meals on Wheels by ACC to oversee administrative, financial, human resources and fund development matters. Darrick has over 27 years of experience in the field of aging and long-term services and support in both the public and private nonprofit sectors. Prior to ACC, he was at the U.S. Department of Health and Human Services providing technical assistance and grants management for programs serving older adults, people with disabilities and their family caregivers in California, Hawaii, American Samoa and tribal organizations. Darrick received both his MSW and MBA  from UC Berkeley.
Melanie Segar
Chief OPERATING Officer
Melanie Segar joined ACC as the Nursing Home Administrator in May of 2011 and was promoted to Chief Operating Officer in April of 2018. Melanie brings over 30 years of experience in long-term care including skilled nursing, assisted living, and memory care. She is responsible for the daily operational management of ACC programs including ACC Care Center, ACC Greenhaven Terrace Independent and Assisted Living, ACC Community Service Programs, and subsidiary programs such as Meals on Wheels by ACC. Melanie is also passionate about the professional growth and development of ACC staff and volunteers, believing that our greatest asset is our people. In her free time Melanie enjoys traveling, reading, and love to decorate.
Tony Waterford, MPA, SPHR
Chief HR Officer
Tony joined ACC in 2010 and was promoted to Chief Human Resources Officer in 2018. Tony is responsible for designing and finalizing the HR policies, contributing to business strategy, developing workforce plans, designing compensation and benefit plans, forecasting talent needs, and orchestrating the learning skills and career development of the workforce. Tony is also our resident crooner, often performing at company functions.
Ray manages finance and accounting at ACC. He is responsible for developing operating budgets and financing large-scale construction projects like ACC Maple Tree Village. He spent 37 years in a similar position at Eskaton before joining ACC.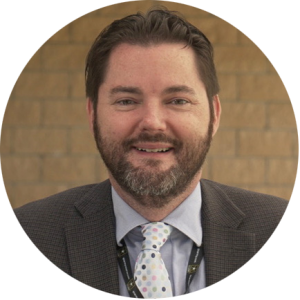 Roderick Malloy
Director of Development
Roderick leads ACC's development team that is responsible for donor relations, capital campaigns, fundraisers, and special events. He also oversees marketing communications and PR, ensuring that ACC's message reaches clients and community stakeholders.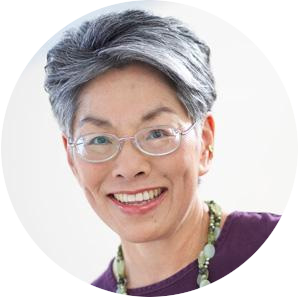 Donna Yee, PhD
Consultant in Residence
Donna provides project assistance at the direction of the CEO, providing the mutual advantage of program and policy expertise availability on an as-needed basis, and fostering opportunity for involvement post-retirement.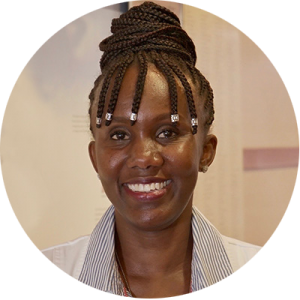 Tamara Kario, RN
Administrator In Training
ACC Care Center
As the former Director of Nursing at ACC Care Center for the last seven years, Tamara has worked diligently with the clinical team to retain the facility's 5 Star rating. She promotes innovation and organizational agility through a culture of learning and improvement by using evidence-based practice. As the Administrator in Training she is responsible for the daily functions of the facility and maintains facility's compliance with state and federal regulations, applicable laws and rules including quality assurance and ensuring the highest levels of customer satisfaction.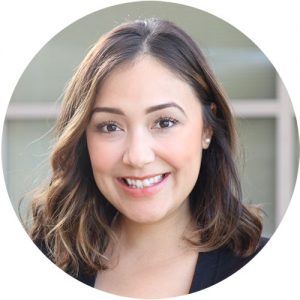 Yesenia Jones
Director of Independent Living
Yesenia is responsible for the day to day operations of the independent living community at ACC Greenhaven Terrace.  She overseas staffing, dietary services, contracts, resident services and activities as well as facility improvements and repairs.  She is also working with CEO Darrick Lam on planning and development projects for ACC through her Masters in Social Work Program (MSW).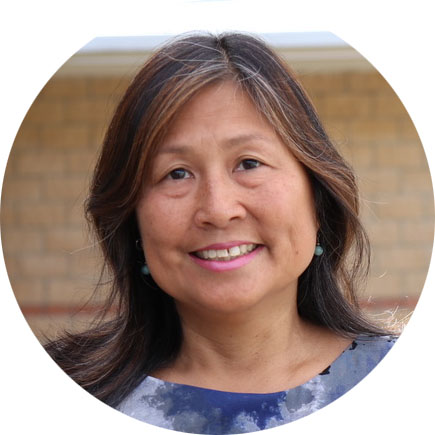 Linda Revilla, PhD
Program Director
ACC PROGRAMs
Linda oversees ACC's community-based programs: ACC Rides, Bridge to Healthy Families, Legacy Corps, Lifelong Learning & Wellness Program, Senior Community Services Employment Program, and Utilities Education & Assistance. She works directly with staff, seniors, caregivers, volunteers, donors, interns, and community partners.
David Morikawa
Program Director
Meals on Wheels by ACC
David supports the work of over 500 volunteers and staff in serving Sacramento older adults who are homebound, frail and isolated with prepared home delivered meals, a quick wellness check and friendly personal visits. In addition, volunteers and staff support 20 senior meal lunch sites throughout Sacramento to provide nutritious meals, friendships and connections. The Meals on Wheels volunteers and staff are the caring "eyes and ears" and putting their compassion to work for approximately 2,000 seniors each day. David enjoys combining his passion with his career and has worked in non-profit organizations for over 40 years.
Perfecto Bravo
DIRECTOR OF IT
Perfecto manages ACC's corporate computing environment. He is in charge of developing specifications, hardware and software procurement, installation and support of all computing devices.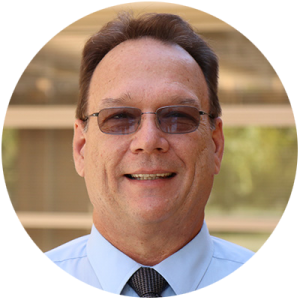 Mark Williams
Director of Plant Operations
Mark and his team are responsible for the upkeep and care of ACC's Care Center, Greenhaven Terrace, Meals on Wheels, and our Administration/Programs facilities and grounds. This includes maintenance, housekeeping, landscaping, building upgrades/enhancements, and security for all ACC locations. Mark started working in the medical field as a service technician installing and servicing patient monitoring systems for ICU's, CCU's and Cardiac Cathlabs before being promoted to a regional service manager for Honeywell Medical Electronics. Mark's hobbies include attending concerts, spur of the moment weekend trips with his wife Debbie, and the restoration of pre-1980's boats for his family to enjoy.