Transportation for Seniors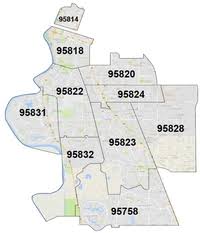 ACC Rides Transportation Services (ACC Rides) provides door-to-door transportation service to Meals on Wheels Café sites, ACC Senior Services (ACC), other senior centers, Triple R, medical and dental appointments, grocery shopping, field trips, and other errands. For many older adults, ACC Rides is a lifeline that provides a measure of independence to people who cannot drive, due to mobility, physical or cognitive disabilities, are unable to utilize public transit or lack other means of transport. Caregivers can also depend on ACC Rides to transport their loved ones to classes or other programs at ACC.
To use ACC Rides, you must be 60 years of age and over and live in the following zip codes: 95814, 95818, 95820, 95822, 95823, 95824, 95828, 95831, 95832 and 95758 (download PDF map). ACC Rides also serves areas of the Delta Region (Walnut Grove, Locke, Hood/Franklin and Courtland).
Many of our drivers and driver escorts speak a second language, including Cantonese, Mandarin, Vietnamese, Spanish, Hmong, Mien and Tagalog.
If you would like to sign up for ACC Rides, please complete a Rider Information Form. The form can be faxed to (916) 393-9128 or emailed to 

[email protected]

.
For additional information, please contact the ACC Rides Team at (916) 393-9026 ext. 333, or at [email protected].
Volunteer with ACC Rides
ACC Rides is run by a few staff members working alongside a large pool of dedicated volunteers. Our Volunteer Driver Program, made up of volunteer drivers and driver's assistants, helps us transport our clients throughout the Sacramento area and provide the caring and friendly service that we are known for.
Here are a few reasons why becoming a Volunteer Driver with ACC Rides could be a great experience for you:
You can provide direct help to Sacramento's mobility-challenged seniors
Your assistance will be hands-on and one-on-one. You can make a real difference in a senior's life by helping her or him get to important medical appointments, meal sites, shopping trips, and social events.
Your volunteer commitment is flexible
Our volunteers have varied levels of commitment and volunteer several times per month, several times a week, or once a month. Some just volunteer their time whenever they are available. Shifts are typically 4 hours, but can be adjusted based on your availability.
You'll have the equipment to do your jobs right
ACC Rides will provide you with well maintained, fully-insured vehicles for you to use. Each vehicle is equipped with safety kits and supplies. We also have GPS navigation units and disabled parking placards available for use.
Free training programs
ACC Rides offers several free training programs to our volunteers, including classes on how to transport seniors and disabled persons (including wheelchair securement) and how to operate our vehicles.
A fun, welcoming environment
When you join our team, you become part of the ACC family. It's a great way to make new friends and give back to the community.
If you would like more information or want to apply as a volunteer with ACC Rides, visit our Volunteer page.
Have a concern about the service you have received? Please review the ACC Rides Grievance and Complaint Process. To submit a grievance, please fill out and submit our Grievance Form.
Title VI of the Civil Rights Act of 1964, the American with Disabilities Act of 1990, Section 504 of the Vocational Rehabilitation Act of 1973 and the Civil Rights Restoration Act of 1987 ensure that services and benefits are provided on a non-discriminatory basis. See the ACC Rides Transportation Services Title VI Program 2015 for details.